Headquarters: Sterling Heights, MI
Locations: Wisconsin • Gainesville, Georgia
What We Do Wire & Cable Distribution
Diversified Wire & Cable's Distribution division maintains a large inventory of Electrical and Electronic Wire & Cable and Voice, Data and Security Products.
Design Team
Diversified's Professional Services Design Team combines the hands-on experience of a broad-based technology integrator, with the creative and insightful know-how of a seasoned and respected consulting group to provide very unique and imaginative design solutions for our clients.
Wireless Technologies
Our Professional Services Design Team has the expertise and experience to help you design the most effective wireless performance in your physical passive or active Wi-Fi, Microwave, and Specialty Technologies. Distributed Antenna System
Diversified offers Distributed Antenna System (DAS) Professional Design Service for Public Safety First Responders, and Enterprise Cellular users.
Custom Cabinets
Diversified Wire & Cable provides a full line of custom cabinet building services for IT Data Centers and operation support.
Hosted Training
Diversified Wire & Cable is bringing diversity to the classroom.  We are continually assessing the training needs of our clients, contractors, partners, and our own personnel, and reaching out to leading training organizations around the nation.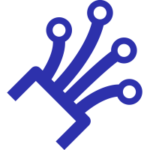 Fiber Optic & Copper Assembly
Diversified Wire & Cable is a nationally recognized manufacturer of custom fiber optic and copper cable assemblies.

iBwave
iBwave Wi-Fi Certified Level 1 & Level 2
Welcome to Diversified Wire & Cable
A lot of distributors offer many of the same services and sell similar products. Why is Diversified Wire & Cable the standout choice distributor? At Diversified, we embrace a particular philosophy when it comes to service.
Extreme Service
We call it Extreme Service. It means intelligent solutions, total dependability and a proactive approach to everything we do. It's an over-the-top, beyond-the-norm, fanatical commitment to doing anything it takes to meet your needs.